Annual Classic Car Rally, The Elephant Pub, Shavington, July 10th 2011
Another good selection of cars, tractors and motorcycles gathered at the Elephant Pub in Shavington for the clubs annual rally. A bit of a downpour at lunchtime sent many into the pub to watch the British Grand Prix, but it soon dried off and stayed that way for the rest of the day.
Entertainment for the afternoon was provided by local band Vavoom, and thanks must again go to SCCCC member Dave Stevenson for organising the event for the third successful year.
A new attraction for this year was "Rocker Box Racing", where people take a standard rocker cover from their chosen engine, add wheels and suitable decoration, and compete against others for the grand prize. Five rocker boxes were entered this year, but it proved to be a popular attaction and we have hopes for more next year.
A number of prizes were presented by Russ Teggin, chairman of the South Cheshire Collectors Car Club. These included prizes for the best visiting (non-club) car, best club car of the show, and best interior.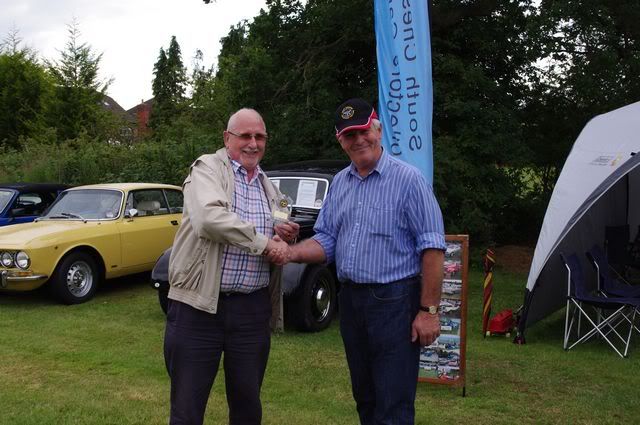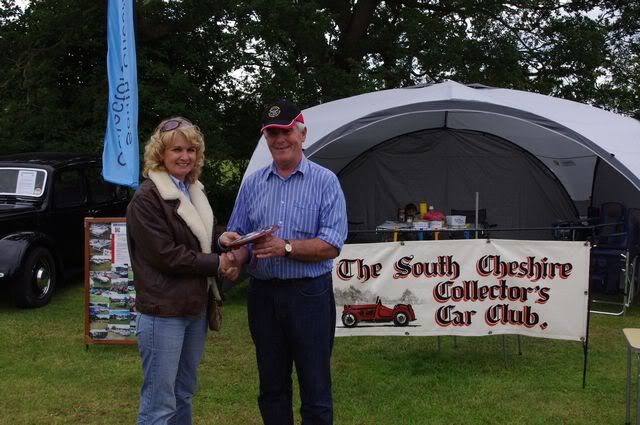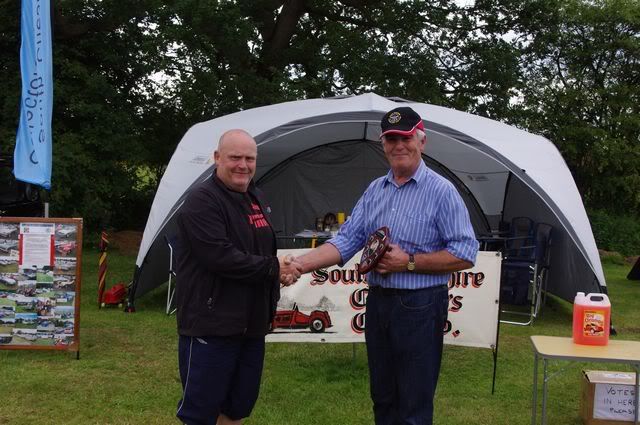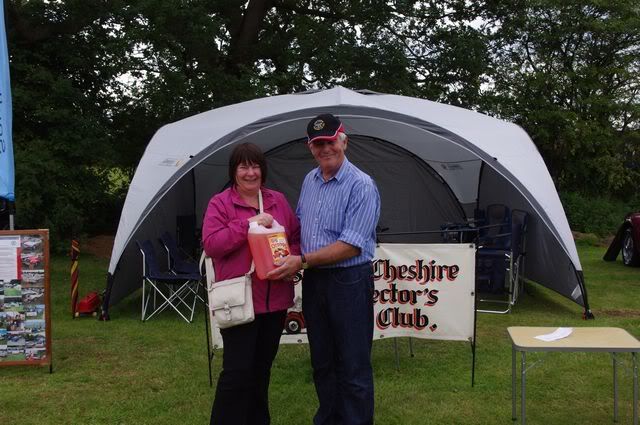 Dave and Dot Stevenson were presented with some flowers and wine as a thank-you for organising the day, shown here with Russ (SCCCC chairman) and Paul (Elephant landlord)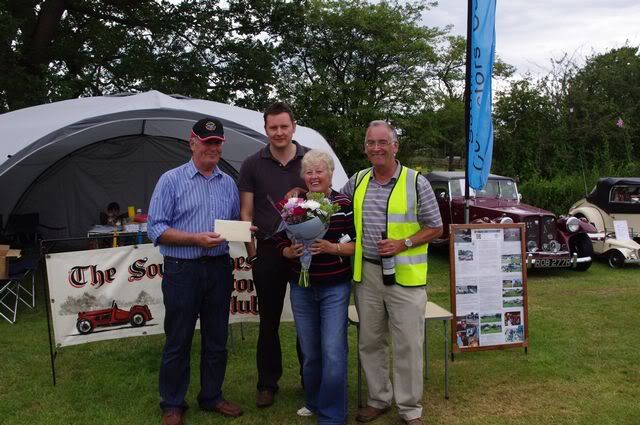 "Hello Wembley!" - Dave Stevenson thanks the visiting masses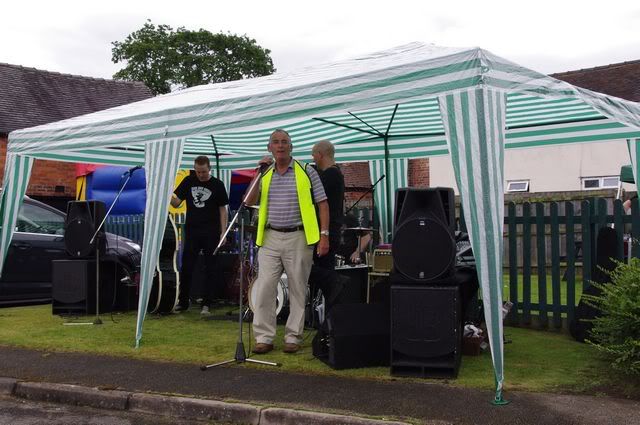 Local band Vavoom provided the entertainment in the afternoon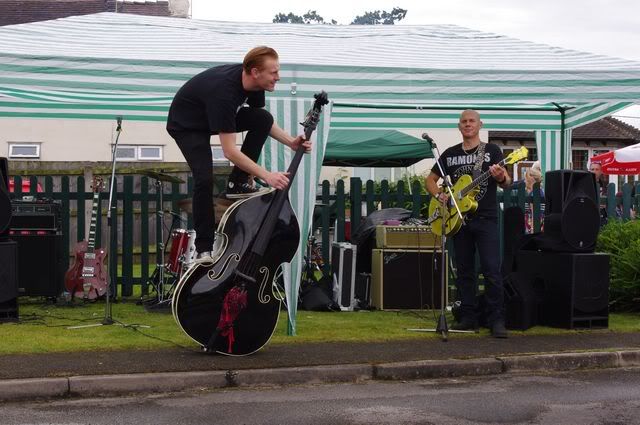 The Rocker Box Racing proved popular, with a range of decorated rocker covers entered.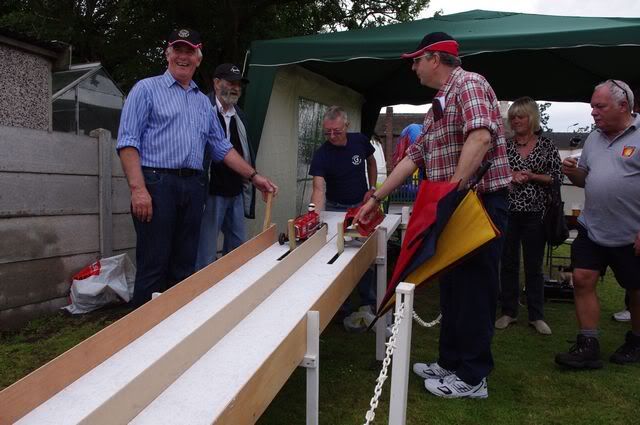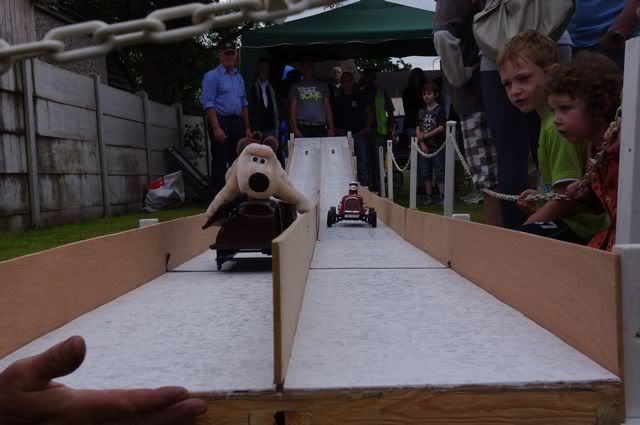 The show marked the debut of the clubs new flags, shown here with the marquee kindly loaned by the Spartan club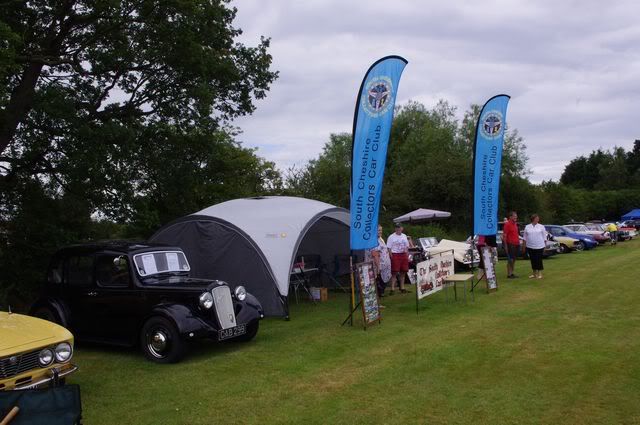 Local competition car dealer Damon Milnes from Cheshire Classics in Radway Green brought along this Cooper racer for the day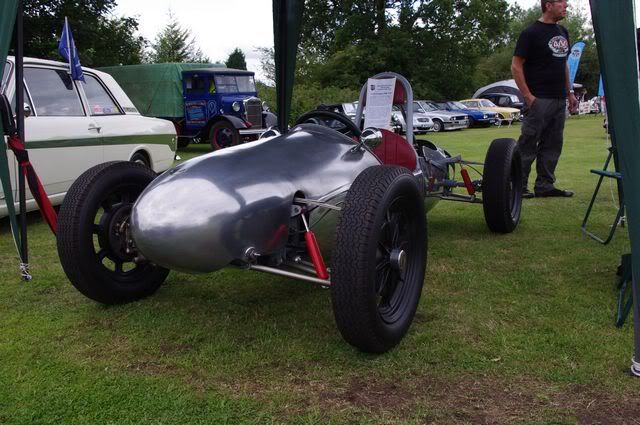 A selection of the cars on display, the list varied through the day as people arrived and departed quite regularly.