Annual Classic Car Rally, The Elephant Pub, Shavington, July 12th 2009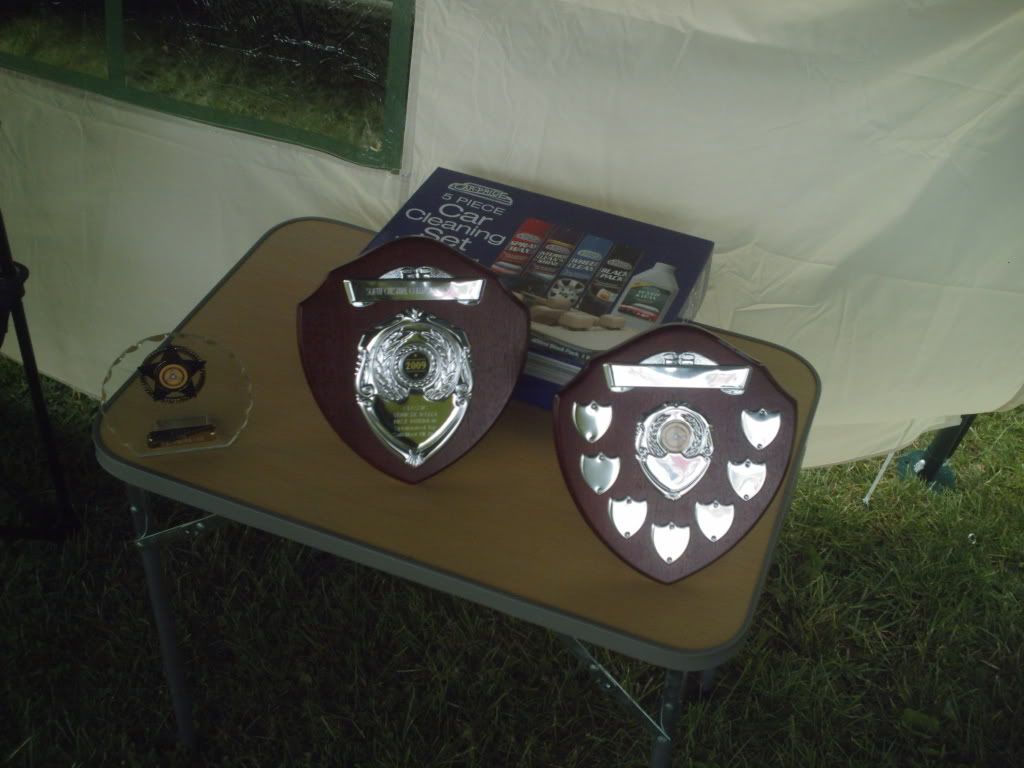 As well as the display, a few prizes were given, voted for by visitors to the show. Prizes were presented by Gary Stokes from Safefleet UK.
Doug Lomas won two prizes for his pristine Hillman Minx, "Best Show Car" and "Best Interior", sponsored by Safefleet UK.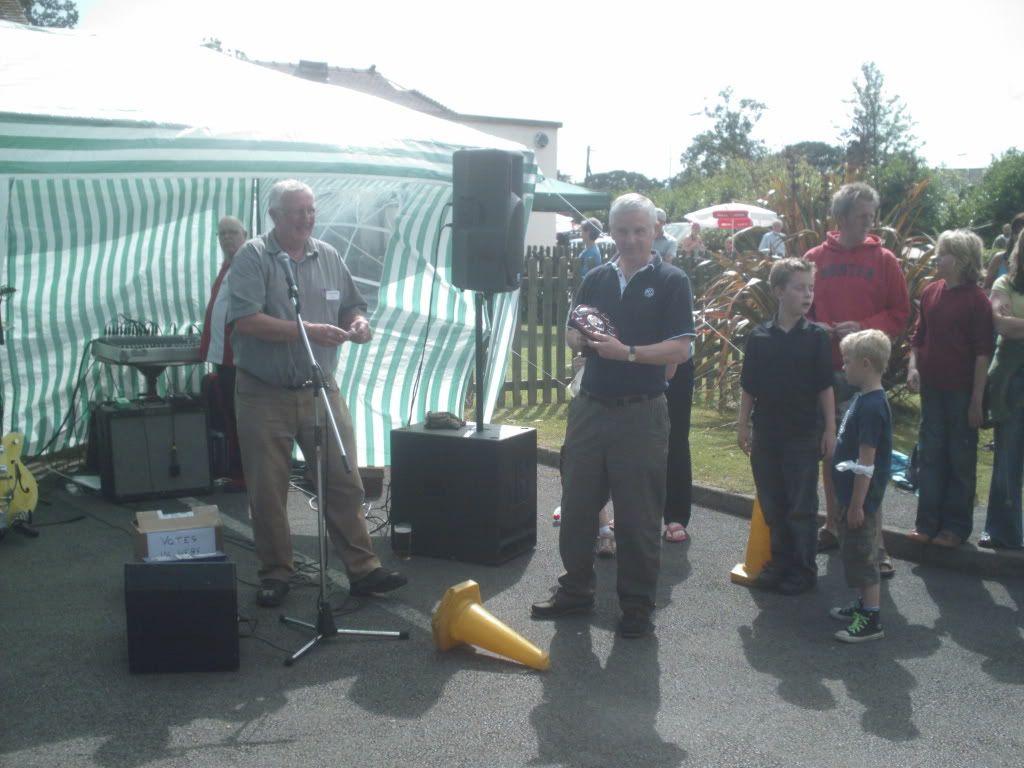 Best SCCCC club car of the show was won by Martin Langhorn with his MGB.
After a bit of a shaky start with a couple of light showers, the weather turned for the better and got quite sunny for the afternoon. A good turnout from members and non-members brought a wide range of cars, motorcycles, tractors and even a double-decker bus towards the end of the afternoon.
Entertainment for the afternoon was provided by local band Vavoom, and thanks must go to SCCCC member Dave Stevenson for organising the event.