Donington Historic Festival, May 3rd-5th 2013
Our first time at this popular event saw the club with a nice spacious stand close to the executive suites on the Donington infield. Although there were a small number of showers on Saturday morning, weather for the rest of the weekend was good with some periods of bright sunshine. The Festival itself features a wide range of different types of vehicle, ranging from very early grand prix cars to more modern touring cars of the seventies and eighties. A number of demonstration runs were done featuring cars driven by Ayrton Senna, and club members took part in the track cavalcades on each day. A number of historic planes flew over the track, including a Dakota, Lancaster bomber, Spitfire and Hurricane.
The event ended on a sad note with the death of driver, Christian Devereux, following a collision in the Pre-66 touring cars race after which, understandably, the racing was stopped.
Below are some photos of the event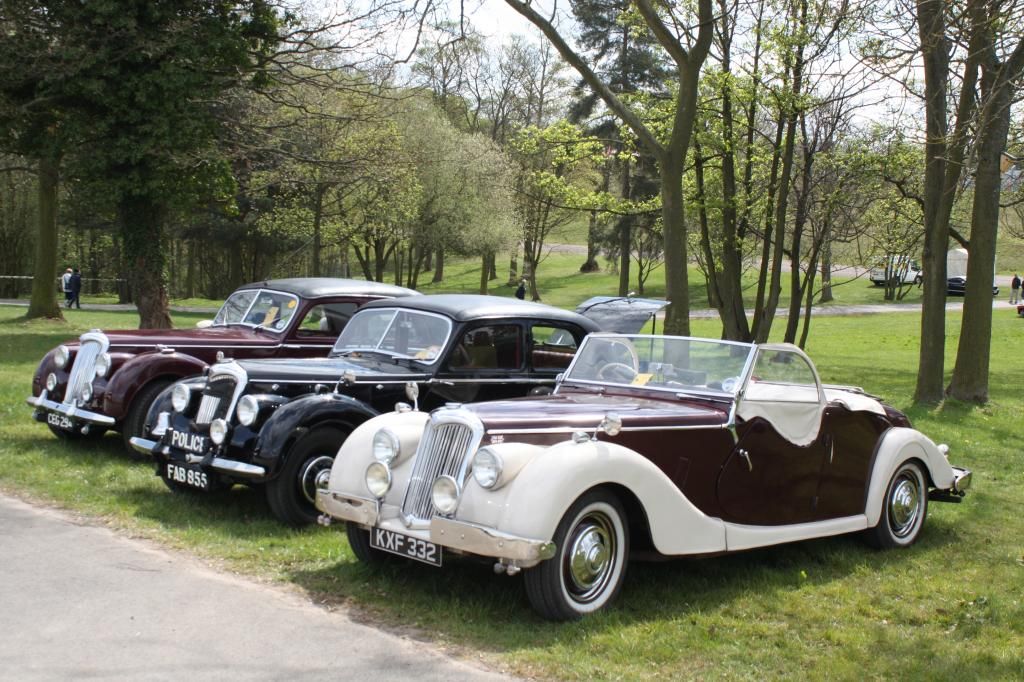 For more photos from the event from club members, have a look at these photos and these photos.