FBHVC Drive-It Day, April 27th 2014
Starting from a car park near Nantwich Lake, the South Cheshire Collectors Car Club decided for its FBHVC DID to make a run through the beautiful Shropshire countryside to the former WW2 Sleap Airfield, and interestingly on the way we saw other DID cars in convoy doing their DID runs.
On arrival at Sleap, the club cars taxied into line up position on the disused concrete airstrip that had been used to train the bomber crews. Then after a group photograph in front of the original WW2 control tower, still in use by the Shropshire Aero Club, and now with the added benefit of a popular cafe within the building, club members took their time to have a coffee, and to look about the very interesting museum of the Wartime Aircraft Recovery Group. With over 15 WW2 airfields in Shropshire alone and a horrific crash rate of trainee crews, there is no shortage of crash sites to investigate.
Then it was a hop back into the cars for the drive to the Dog & Bull pub at Coton for a very nice carvery Sunday lunch. All in all, a very enjoyable day.
Below are some photos of the event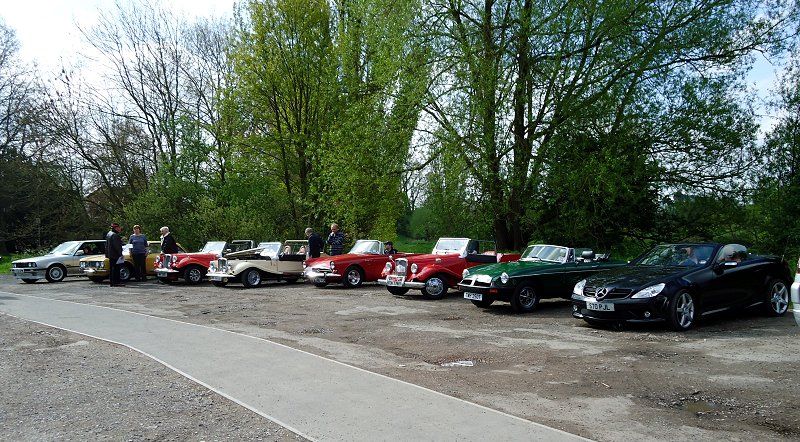 Photos courtesy of SCCCC members Steve Bradley and Dave Washington.